· ThinsulateTM
Sound Management Material

Since PCs, printers, DVD recorders, and the like are now in widespread use, people are increasingly interested in making them quieter.
Thinsulate is a thin, lightweight, and highly efficient sound-absorbing and heat insulating material. Its ultra-thin microfibers efficiently absorb sound converting acoustic vibratory energy to thermal energy. Being flame resistant and hydrophobic, Thinsulate is easy to handle.
Thinsulate is free of substances of environmental concern specified by the environmental standards of EU (RoHS directive).
* ThinsulateTM is a trademark of 3M of the Unites States.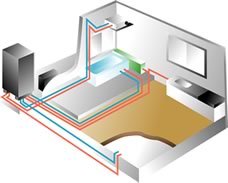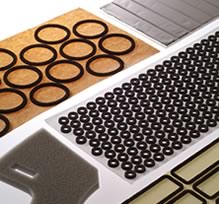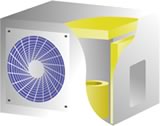 Applications of sound/heat insulating materials include residential/industrial air-conditioning and hot water supply systems.

Sound insulators/absorbers offered by Frontier Industrial are used in various applications ranging from office to home.

· Felts
· Urethane foams
· Extruded rubber items
· Rubber sponge sheets
· Sealing materials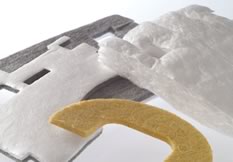 Sound insulating/absorbing materials